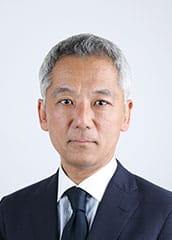 SPARX Innovation for Future Co., Ltd.
President, CEO
Shinichiro Kengaku
SPARX Group believes that energy, quantum computing, space, and health and long-term care are sectors that could see significant growth in the future.
Therefore, SPARX has launched a company to gather and investigate investment intelligence and to invest in these new sectors, with a focus on space. Through its investments, SPARX aims to play a role in stimulating innovation in existing businesses worldwide and in inspiring new synergies between existing corporations and start-ups. The company's name embodies this goal.
As a significant step in that direction, SPARX established the Space Frontier Fund. This fund will invest in start-ups that seek growth and innovation through novel business models that leverage space.
SPARX will continue striving to serve society, so it asks for the support of all its stakeholders.